We are the #1 Residential Remodeler in Tulsa for a Reason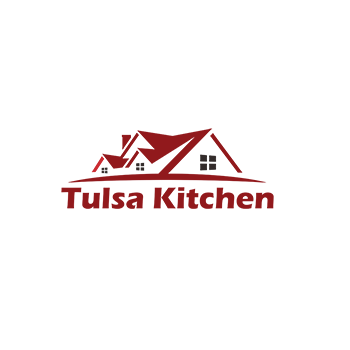 Tulsa Kitchen Remodeler Pro is a local, family owned and operated Kitchen Remodeler, Bathroom Remodeler, and Home Remodeling Contractor in Tulsa, OK.
Whether you're in the market for Kitchen Remodeling, Bathroom Remodeling, general Home Improvement, Home Additions, or the construction of Outdoor Structures such as a new deck, pergola, gazebo, or patio, we can do it all!
Our staff is friendly, on-time, reliable, and our Professional Remodelers will work hard to ensure your new kitchen, new bathroom, or other project is completed to your satisfaction, guaranteed!
When you hire Tulsa Kitchen Remodeler Pro to handle your interior remodeling or exterior construction project, our expert kitchen and bath design team will work with you to breath new life into your home with an expertly done remodel or new addition. Schedule a free consultation at 918-417-1281
You may also fill out the Free Quote form on this website and one of our friendly remodeling contractors will get in touch with you soon.
Tulsa Kitchen Remodeler Pro serves customers in Tulsa, OK and the surrounding areas. Give us a call today and let us prove to you why we're better than the other guys!
Your Kitchen is home to more activity than just about any other room in your residence. Additionally, your home's kitchen is a leading factor affecting your home's resale value and estimated property value. You want a kitchen you can be proud of that is both functional and comfortable. Whether you want the latest appliances, new or restored cabinets, a new kitchen island, new kitchen flooring, wall finishing, tile, new kitchen sink, fixtures, or anything else - Tulsa Kitchen Remodeler Pro can help you build the kitchen of your dreams. Get your free quote by calling 918-417-1281
Trust your bathroom remodel to the pros at Tulsa Kitchen Remodeler Pro. We can replace your old bathroom hardware, bathroom flooring, bathroom cabinets, bathroom walls, bathroom tile, countertops, showers, bathroom fixtures, vanity, sinks, faucets, mirrors, and more. We will help you have a bathroom you can be proud to let your guests see all while increasing the value and resale potential of your home. Schedule your free consultation at 918-417-1281
Get your free remodeling quote
Give us a call and let our professional kitchen & bathroom design team go to work for you. Quotes are 100% free of charge - all pricing is given to the customer up front before any work is done. 100% satisfaction guaranteed!
You've always had a vision of what you want your home to look like, so let Tulsa Kitchen Remodeler Pro make your vision a reality with a Home Remodel. Our professional contractors will build your new remodel to specifications that will meet or exceed your expectations. We use only the highest quality materials for our home remodels and the highest quality craftsmanship available in Tulsa or anywhere else. Hire us today for your home remodel in Tulsa! Let us provide you with a free quote today - call 918-417-1281
Looking to add on to your home in Tulsa? Maybe you'd like to convert your deck into a covered and enclosed patio? Perhaps you'd like to convert your garage into a game room, or add bedrooms, a bathroom, or a new kitchen in your unfinished basement? Whatever the addition, Tulsa Kitchen Remodeler Pro can handle the work for you. We build all manner of home additions from new bedrooms, custom garages, custom workspaces, and anything else. If it can be built in Tulsa, we can build it! Give us call for a free quote at 918-417-1281
Would you like to add an outdoor structure to your property? Tulsa Kitchen Remodeler Pro has the knowledge and expertise to build any outdoor structure in Tulsa you can think of. Tulsa Kitchen Remodeler Pro will build you a gazebo, new garage, patio, pergola, or deck that will beautify and enhance the value of your home. An outdoor addition will add functionality and fun to your property or yard. From man-sheds to she-sheds, stand alone garages to new decking, we have you covered! Give us a call for a free consultation and let us go to work for you. Call 918-417-1281
Five Reasons to Hire Tulsa Kitchen Remodeler Pro Today!
Honesty and integrity are our core values. When you hire Tulsa Kitchen Remodeler Pro, we understand our business is only as good as our reputation, and we work hard to maintain a good name.
Every build is completed according to the latest Tulsa safety codes and practices.
Our kitchen and bath remodeling professionals are up-to-date on the latest and greatest hardware and appliances available for your remodeling project. Not only can we help you build your dream home, we can educate you about the best kitchen and bathroom hardware and equipment so that your project will be even better than expected.
We use only the highest quality materials for all our remodeling work or residential additions. 100% customer satisfaction is GUARANTEED!
We are a locally owned and operated, family-oriented company. We value our relationships and treat our customers like family.
Ready to have the home of your dreams?
Set up a free remodeling consultation by giving us a call or by filling out the Free Quote form on this website. All pricing is 100% up front - no obligation, no hassle.