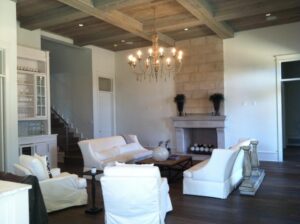 Home Remodeling Services Tulsa OK
You will spend much your life inside the walls of your home. Why not make it the space you always wanted it to be? At Tulsa Kitchen Remodeler Pro, we specialize in making your dreams for your home a reality through our professional home remodeling services.
Home Improvement Experts
Our team has years of experience transforming homes in and around Tulsa. Whether you're in the market for a new kitchen, bathroom, bedroom, finished basement, transformed garage, game room, movie room, man cave, she shed, or anything else that can be built in Tulsa, we can help you build it, restore it, transform it, or remodel it.
Let us go to work for you to make your dreams come true. Give us a call about your home remodeling project at 918-417-1281
Tell us a little bit about what you'd like for your home, and we'll give you suggestions and help you think through all the possibilities. In the end, when your home remodel is complete, we guarantee you'll be more than satisfied with the work we do on your home in Tulsa.
Remember, when you hire Tulsa Kitchen Remodeler Pro for your residential remodeling project or outdoor construction, you are hiring the best carpenters and contractors in Tulsa. Our team is made up of seasoned professionals who are expert craftsman with an eye for detail.
Let us prove it to you! We would love to earn your business for your home remodeling today. Give us a call at 918-417-1281 or fill out the free quote form on this website and one of our friendly home remodeling experts will be in touch with you soon.