Home Additions
Residential Add-On Services for Tulsa, Bixby, Owasso, Claremore, Jenks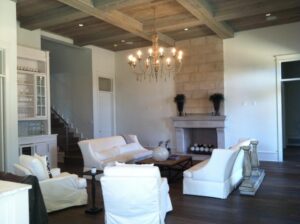 Home Additions Tulsa OK
Are you looking to add an extra room to your home in Tulsa? Would you like to transform your existing deck or patio space into a covered area where you can relax or entertain guests? Have you thought about adding extra bedrooms or a new kitchen and/or new bathroom to your unfinished basement? Have you always dreamed about knocking down that wall and adding on to your house?
If you entertain frequently, have large family gatherings, or simply crave more space to relax in, a home addition will be a welcomed addition to your family's space. Think about how much you would enjoy that new, large living room, game room, man cave, or extra bedroom. Think about that stand alone garage you've always needed, or the workshop out back, or the new shed and all the extra storage it would provide.
Tulsa Kitchen Remodeler Pro can help with all of that and more, and we would love to earn your business today! Give your family the space they deserve with a new home addition from Tulsa Kitchen Remodeler Pro.
Tulsa Kitchen Remodeler Pro are general contractors in Tulsa who can handle every aspect of your home addition from top to bottom.
Add On to Your Home in Tulsa, Bixby, Broken Arrow, Jenks
We take pride in beautifying homes in Tulsa and enhancing our customer's property and resale value with our professional carpentry skills.
If you've been dreaming about that home addition for a while and would like to take a serious look at what it will take to get it done, give us a call to schedule a free consultation at 918-417-1281
We would love to speak with you about your new home addition to give your home more space and functionality. Please give us a call or fill out the free quote form on this website. We would love to help you today.
Tulsa Kitchen Remodeler Pro has years of construction experience, a reputable crew of carpenters, and we only use the highest quality materials for all of our remodeling and home addition projects.
Let us prove ourselves to you - hire Tulsa Kitchen Remodeler Pro today for your home addition. You will not be sorry! There's a reason we are the #1 home addition and remodeling specialists in the Tulsa, OK area!